Welcome to Astrology Season. We are an informational website focusing on Astrology and Numerology. You can learn more about us here.
Topics that we will be focusing on in-depth include zodiac friendship compatibility, relationship compatibility and more!
---
Latest Articles
---
Our Team
Jessica Suess
Independent Writer
Jessica Suess has had a keen interest in the esoteric since she was a teenager, studying and practising for many years. More recently, she has become interested in how new age practices can be used to boost confidence and self-esteem, and help people take control of their lives and their mindsets. Learn more about Jessica here.

---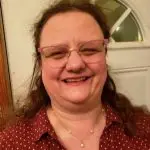 Cynthia Thinnes
Professional Astrologer
Cynthia Thinnes has practiced astrology for over 35 years. Cynthia spent many years studying and honing her craft, and on June 4, 1998, she passed the Level II Examination of the National Council for Geocosmic Research. Later she became interested in Classical Western methods and practices and studied under P. James Clark, receiving a Certificate of Proficiency (With Distinction) in Essential Classical Astrology on November 22, 2006. Learn more about Cynthia here.